Cadmium Webinars
Best Virtual Conferences of 2021
It's no secret that virtual conferences have become the new norm in our pandemic-centered world. Even as the world starts to open back up, the need to offer virtual components to conferences is here to stay. So, how can you create an engaging virtual conference experience that keeps your attendees coming back for more? Join us for this webinar as we hear from three current clients about their keys to success in executing killer virtual conferences.
This Best Virtual Conferences of 2021 webinar will show you examples of:
Virtual conference sites that nailed UX
Intentionally crafted agendas
Engaging and creative audience experiences
And more!
Clients featured in this webinar are:
American Society of Addiction Medicine
The Ecological Society of America
Nicsa
This webinar is part of the Best of Cadmium 2021 series. Be sure to check out the other great roundup of webinars in this series here.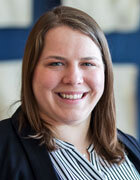 Jennifer Clark
Director, Meetings
American Society of Addiction Medicine (ASAM)
$i++ ?>
Molly Mazuk
Director, Professional Development
American Society of Addiction Medicine (ASAM)
Molly Mazuk is a director of professional development at the American Society of Addiction Medicine (ASAM). Since starting at ASAM in 2013, she has worked on nearly every aspect of providing continuing medical education, from finding funding, managing conference apps, analyzing attendee outcomes, and planning new content. Her primary focus is on leading ASAM's Annual Conference (in-person or virtual) and ASAM's learning management system. Molly is known for her creativity and innovation and was named one of Association Forum's 40 under Forty in 2021.
Molly is a graduate of St. Mary's College of Maryland. When not at work, Molly can be found at a TexMex restaurant or reading a good book.
$i++ ?>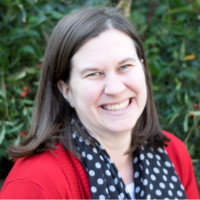 Christi R. Nam CMP, DES
Director of Convention and Meetings
Ecological Society of America
Christi R. Nam, CMP, DES is the Director of Convention and Meetings at the Ecological Society of America. With over 20 years of experience within the meeting and event industry, Christi is a highly organized project manager who has a wide range of expertise with meeting and convention management (domestic and international), exhibits, special events, and protocol.
$i++ ?>
Allison Walsh
Vice President of Marketing
Nicsa
Allison Walsh is Vice President of Marketing at Nicsa. She joined Nicsa with over ten years of experience in multiple marketing capacities. Allison is responsible for Nicsa's marketing strategy, digital vision, and brand management. Prior to joining Nicsa, Allison was a marketing manager in the EdTech space as well as a Marketing Analyst for an investment management firm. Allison is an MBA graduate of D'Amore-McKim School of Business at Northeastern University.

$i++ ?>
Meghan Craig (Moderator)
Expo Product Specialist
Cadmium
As a kid, I rode horses and went skiing with my parents and brother. Holidays were always magical at my grandparents' house in Seaford, and I had a blast with my friends in school.

I went to school at Salisbury University for Information Systems, worked in tech support during school and for 8/+ years after graduating. Now I'm excited to be a Product Specialist for Cadmium.

I'm a new mom to a 3 year old daughter named Adelaide (Addi for short) who loves animals, colors, and learning new things.
$i++ ?>
Eric Joy (Moderator)
Project Manager, Virtual Conferences
Cadmium
Eric was born and raised in southern Maryland and graduated from the University of Maryland. In his last position as a Department of Defense contractor, Eric planned and managed logistics for specialized training courses and programming for the Navy. His prior experience includes planning live events and managing operations with the University of Maryland Athletics Department and the Southern Maryland Blue Crabs baseball team. Eric enjoys going to sporting events (Maryland Terrapins, Washington Capitals, and DC United especially), cooking (especially grilling), and being outside when the weather is nice.
$i++ ?>
Components visible upon registration.